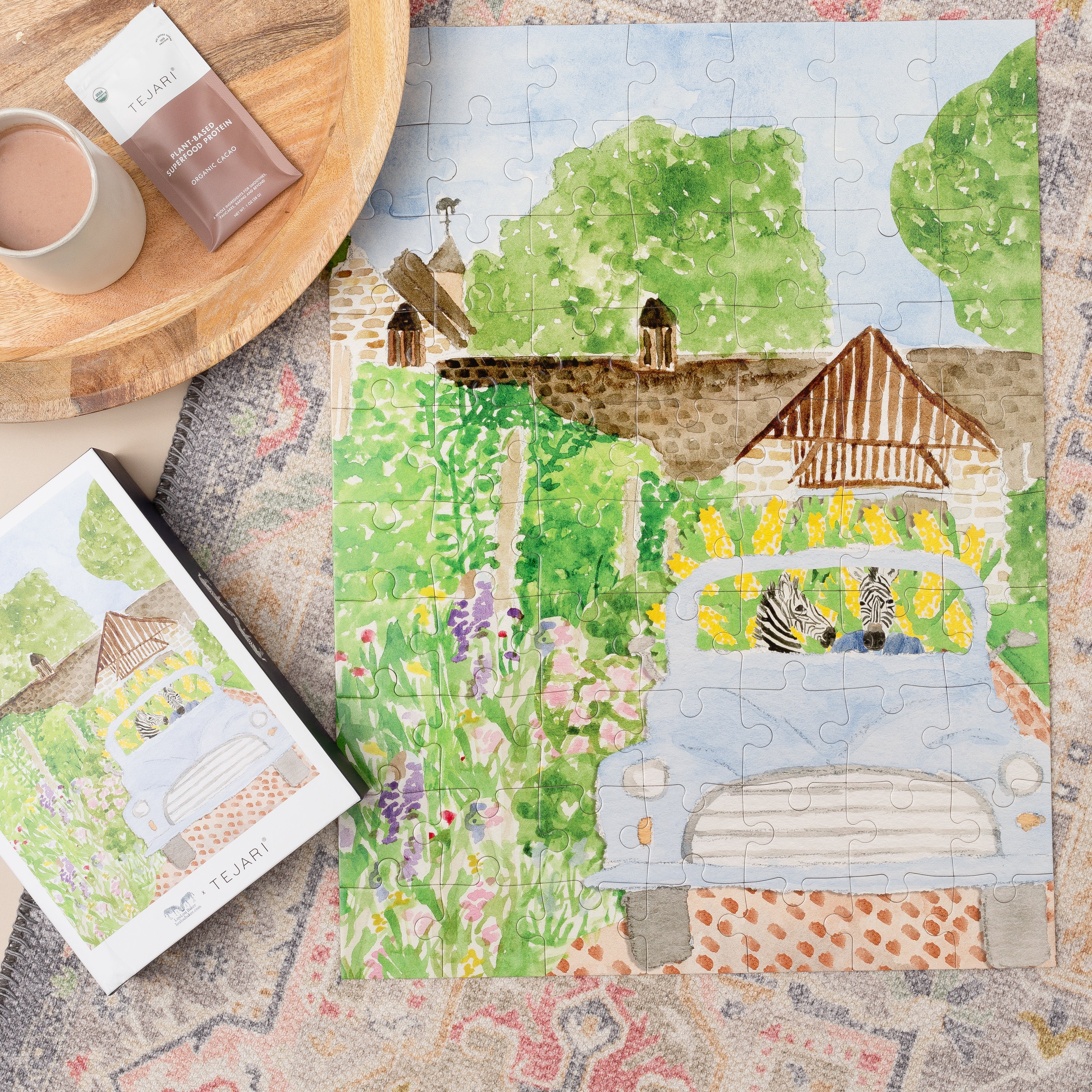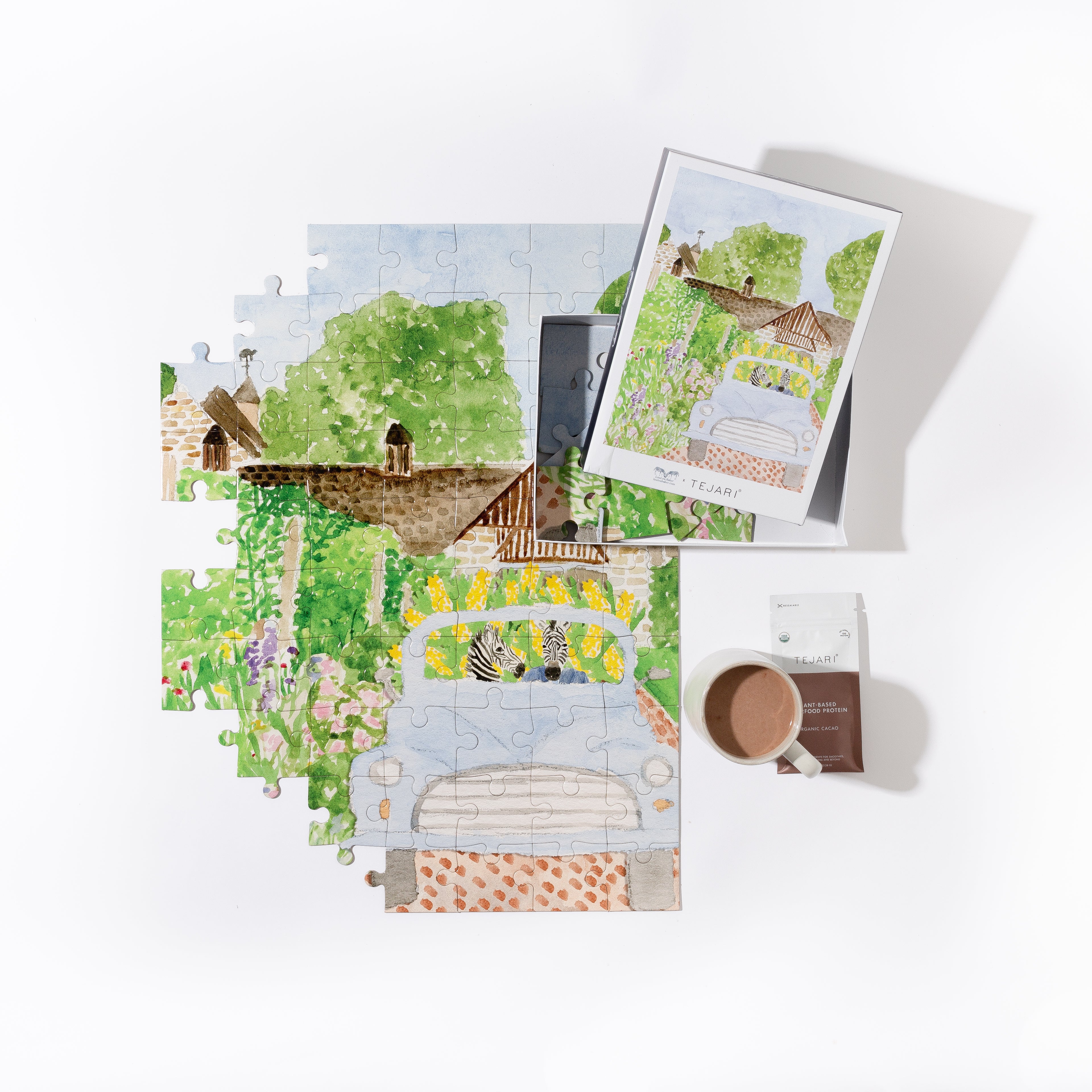 Limited Edition Farmers Market Puzzle
We partnered with Tejari our go to blend maker to create this darling limited edition farmers market puzzle. We just can't resist the healthy freshness that Tejari brings every time we add it to our morning yogurt routine for the entire family. 
As you unplug and unwind each day, let this playful activity bring you and yours a night (or two!) full of fun and games. Featuring lush plants and the cutest little zebras, we hope this puzzle strengthens your connection to real food this holiday season.
This puzzle measures 18x24 inches and contains 70 pieces.