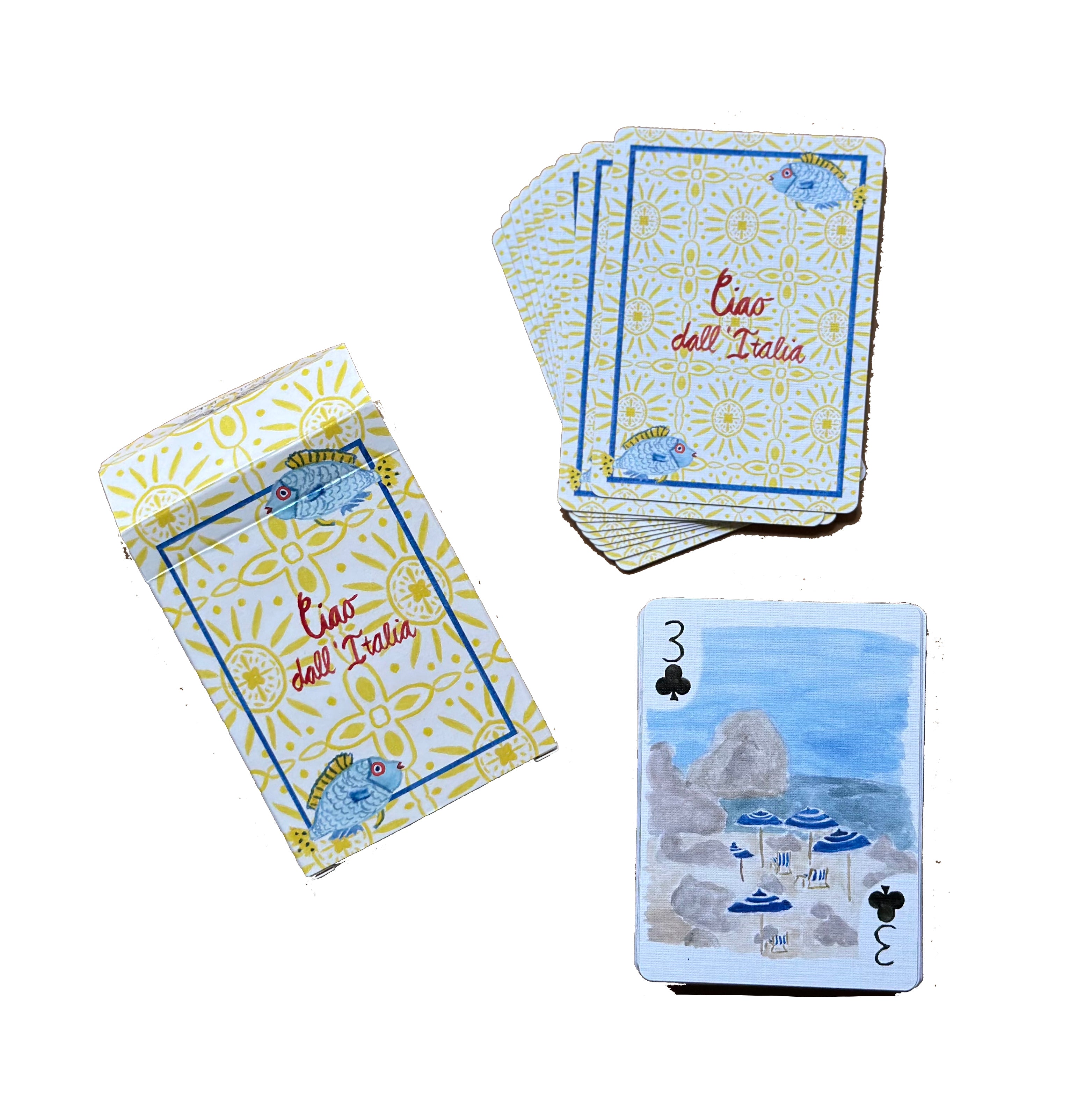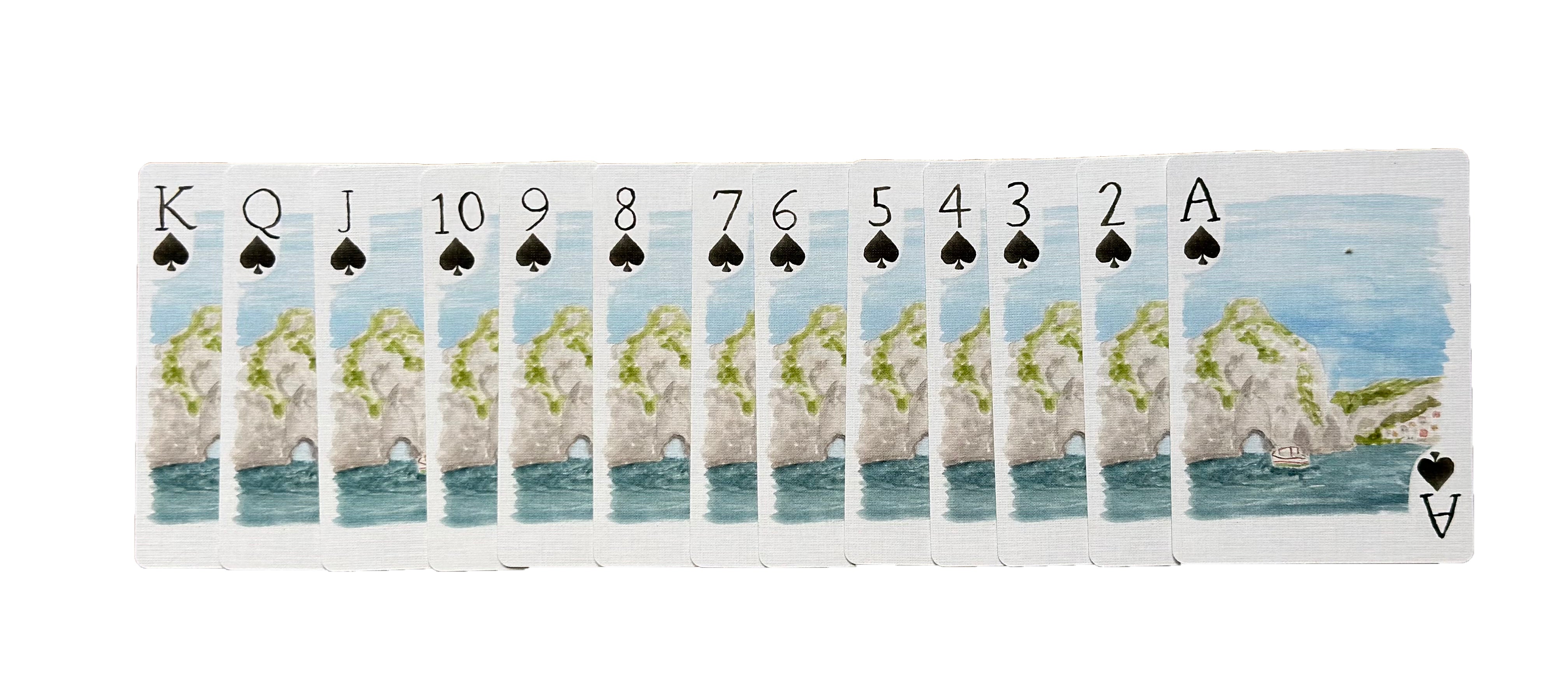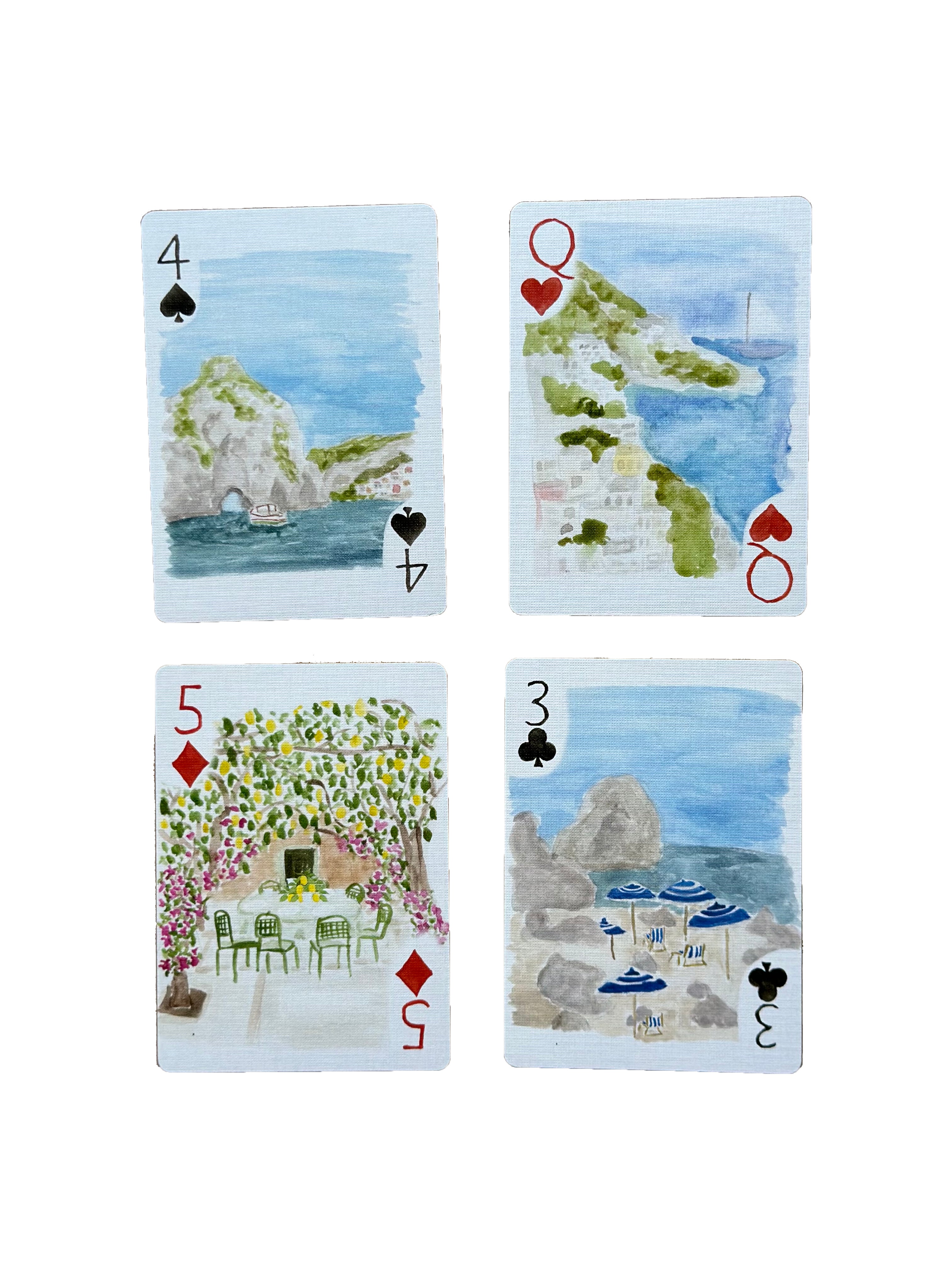 Italian Riviera Playing Cards
Ciao Italia! Explore the Southern coast of Italy in every hand. From the Amalfi coast to the piazza, this deck is every travelers dream. Whether you're dreaming of days along the Italian Riviera or longing for a bowl of homemade fettuccini, this watercolor deck brings you one step closer. 

Not to mention, this deck of cards makes for the best welcome gifts at weddings, hostess gifts or bachelorette parties!
20% off playing cards when you spend $300 or more (excluding custom decks)