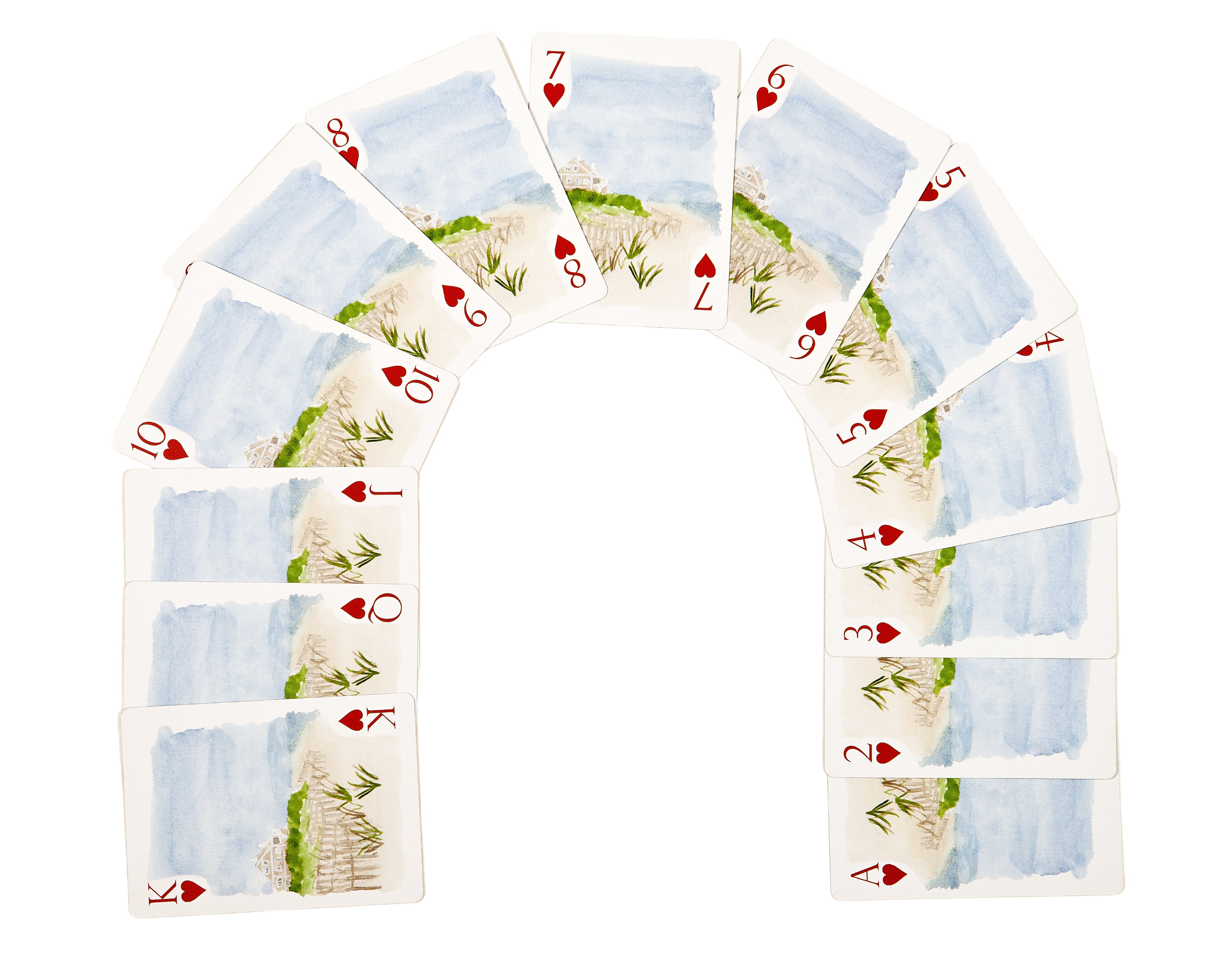 Hamptons Playing Cards
Vibrant purple wisteria vines drape over cedar beach house shingles on the exterior of this Hamptons-themed deck. Enjoy scenes of surfboards lined up on the beach in Montauk; sailboats dotting the shoreline in Sag Harbor; windmills in Watermill, and wide open beach for every beautiful seaside town in between on this beautiful stretch of Long Island. Not to mention, this deck makes the perfect thank-you gift for summer hosts! 
These cards make for the best welcome gifts at weddings, hostess gifts or bachelorette parties! 
20% off playing cards when you spend $300 or more (excluding custom decks)