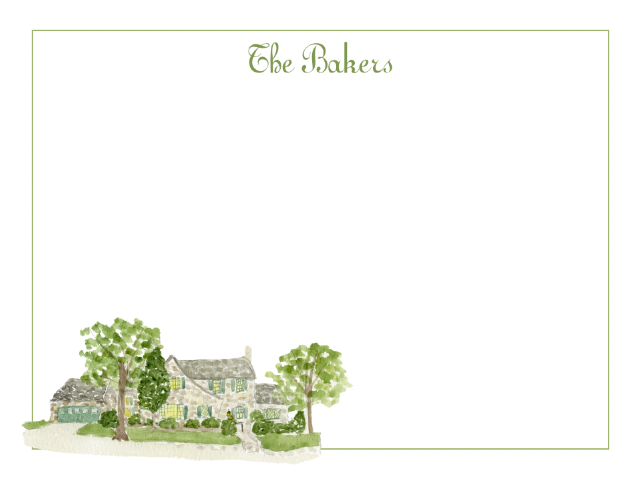 Custom Watercolor House Stationery Set
Design your own custom stationery set featuring your family home! Set will also include include the original painting measuring around 5x7 inches.
Please enter your address to be printed on the back flap of the envelope. Select your border color and the preferred house placement. 
Includes 25 double thick cotton stationery with accompanying addressed envelopes.