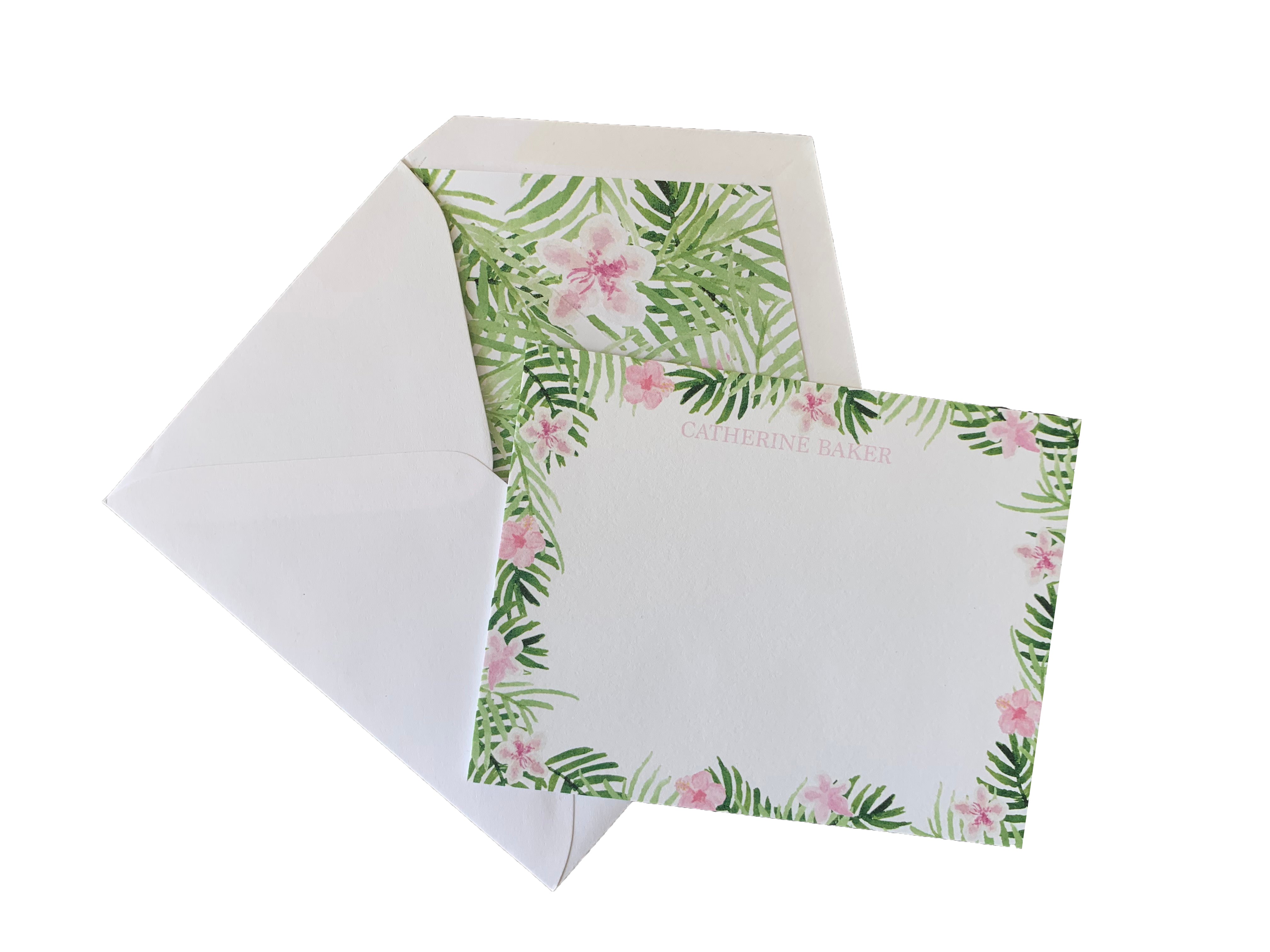 Palm and Azalea Stationery Set
Tropical palms and azaleas add a lush touch to your stationery. Printed on a double thick cotton stationery, this set is perfect for thank you notes, letters and invitations. Not to mention, this set is the perfect gift for mothers-in-law, sisters and brides to be!
*Stationery set includes 25 cards (4 x 5 inches) and comes with lined envelopes.
Please enter the name as you would like it to appear.