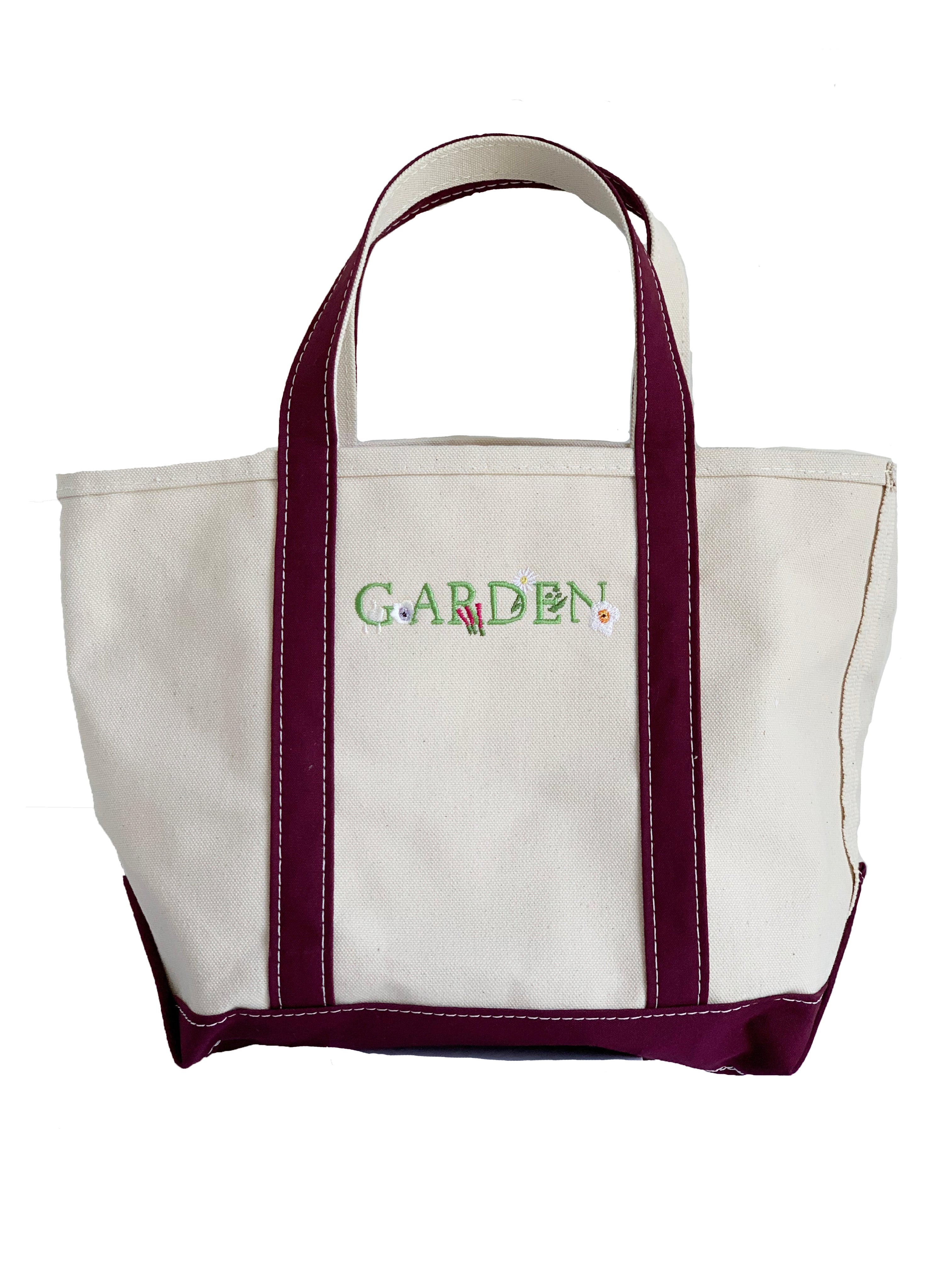 Garden Tote
Get ready to dig in with the most darling "GARDEN" bag.
Our Garden Tote is the ultimate catch-all to store your gloves, seeds, notes, and trowel. 
G is for garlic, A is for anemone, R is for rhubarb, D is for daisy, E is for edamame, and N is for narcissus.
Capacity: Approx. 1,008 cu. in., 17 L.
Dimensions: 12"H x 13"W x 6"D.
Handles: 6"