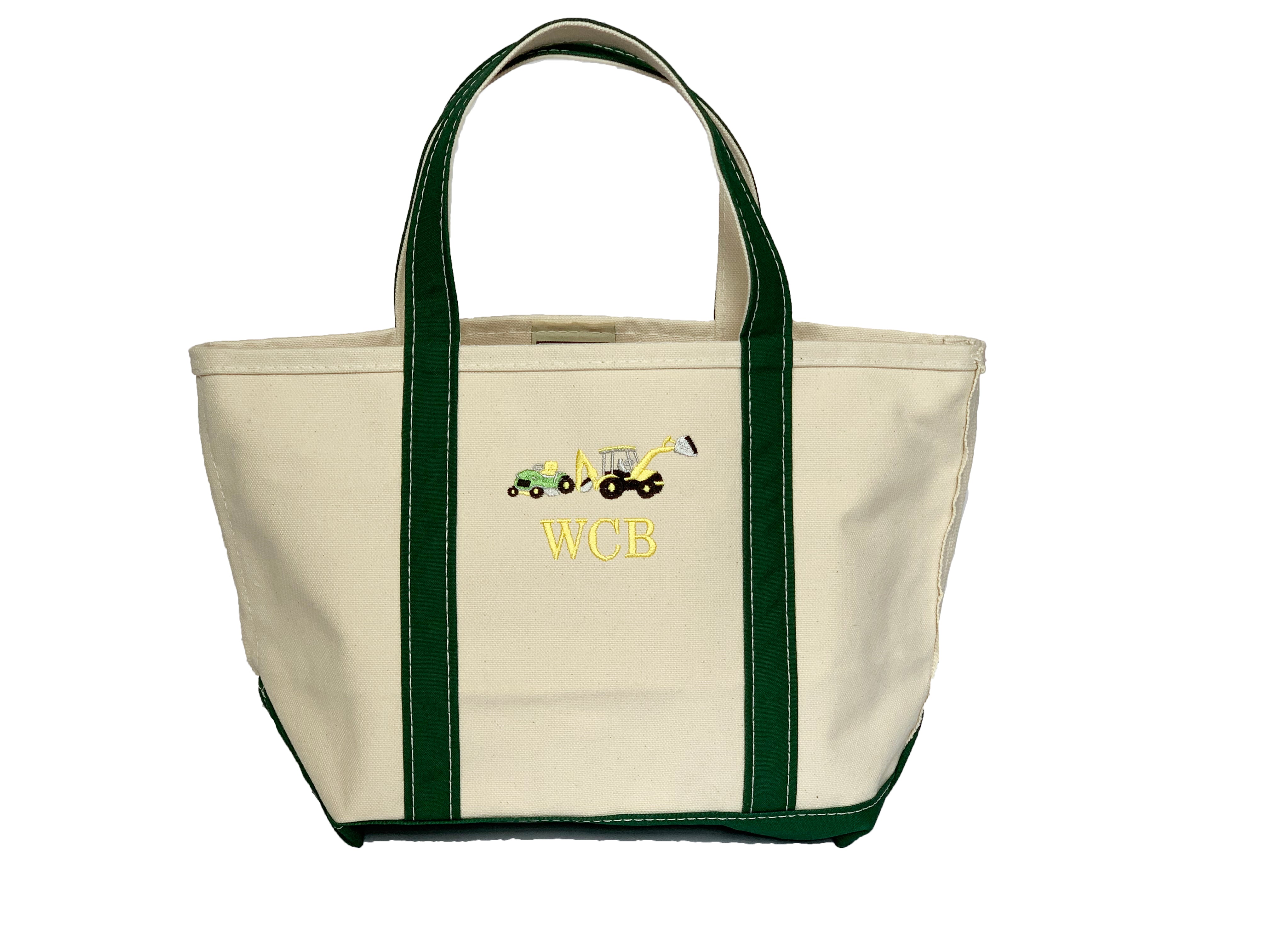 Tractor Tote
Calling all tractor loving tots! With our Tractor Tote, your little one can now carry all their trucks and toys all on their own. 
Please indicate the desired thread and bag color, and enter the name you would like to appear.

Medium

Capacity: Approx. 1,008 cu. in., 17 L.
Dimensions: 12"H x 13"W x 6"D.
Handles: 6"
Large
Capacity: Approx. 2,124 cu. in., 35 L.
Dimensions: 15"H x 17"W x 7"D.
Handles:  8"