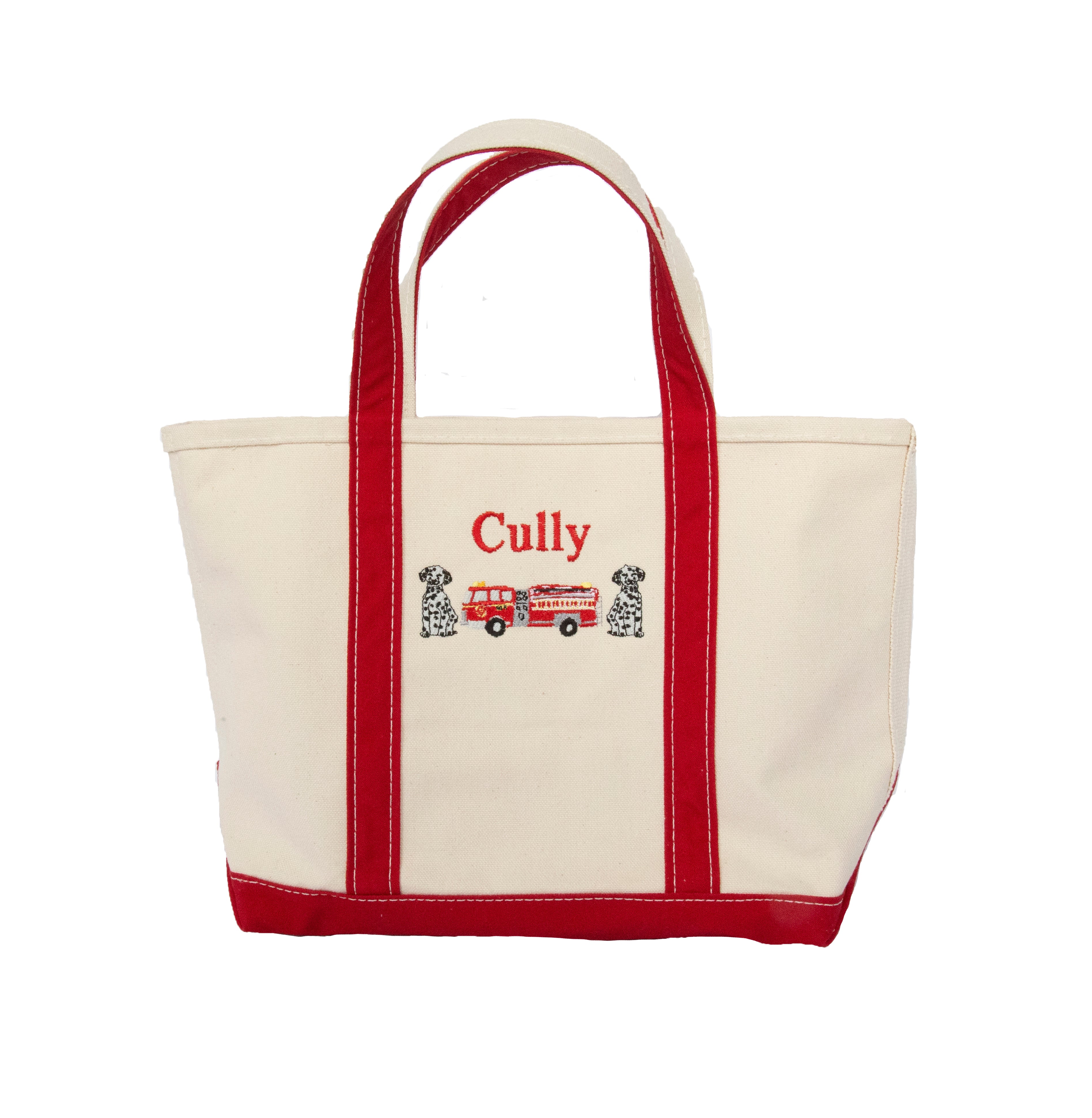 Fire Truck Tote
Sound the alarm! Calling all fire truck aficionados and Dalmatian lovers, alike. Our fire truck tote is the perfect gift for truck loving tots. 
Please enter the name as you would like it to appear, and indicate desired tote size. 

MEDIUM
Capacity: Approx. 1,008 cu. in., 17 L.
Dimensions: 12"H x 13"W x 6"D.
Handles: 6"
LARGE
Capacity: Approx. 2,124 cu. in., 35 L.
Dimensions: 15"H x 17"W x 7"D.
Handles:  8"