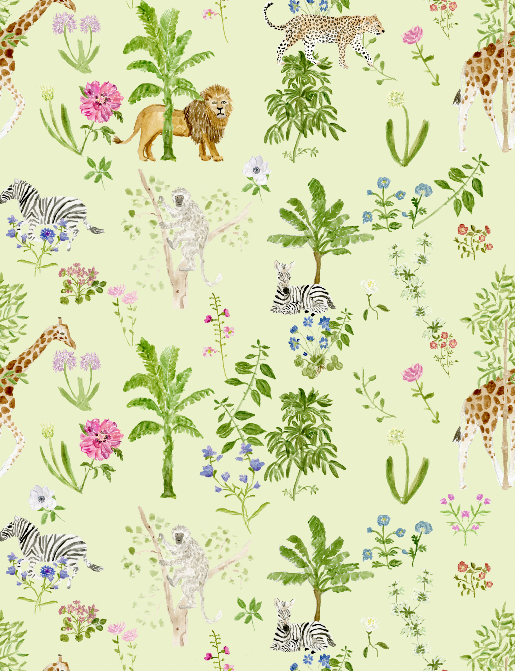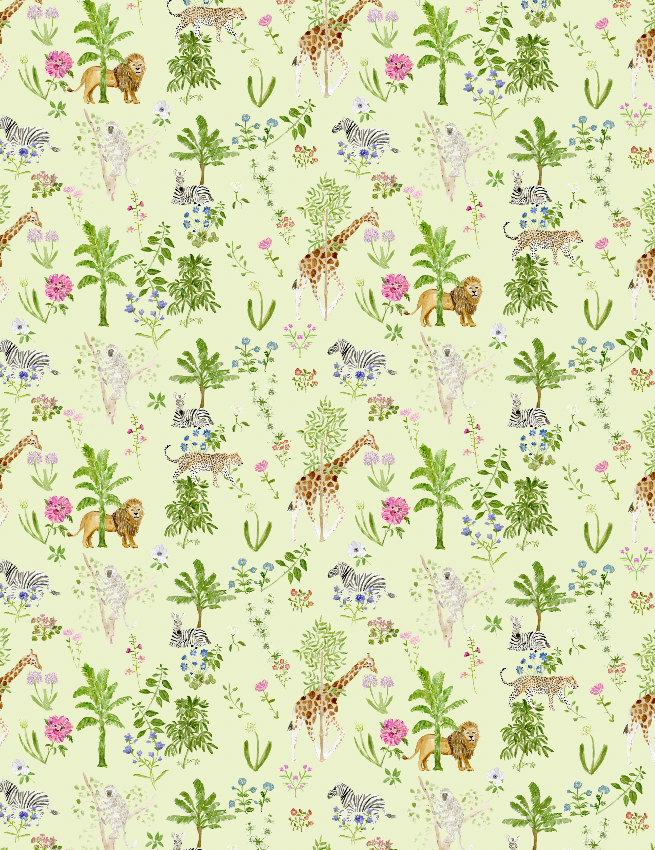 Citrine Safari Wallpaper
LouLou's whimsical patterns bring your spaces to life. With her signature watercolor animals and floral detailing, LouLou's work adds a playfully chic accent to your home. 
Printed in England on a beautifully fibrous eco-friendly paper weighing 130 grams.
The roll comes as a double-roll, measuring 27 inches by 33 feet.
Rolls are printed on demand and take four weeks.
It is recommended to use Albany wallpaper adhesive.
Please allow for a 20% increase on orders.