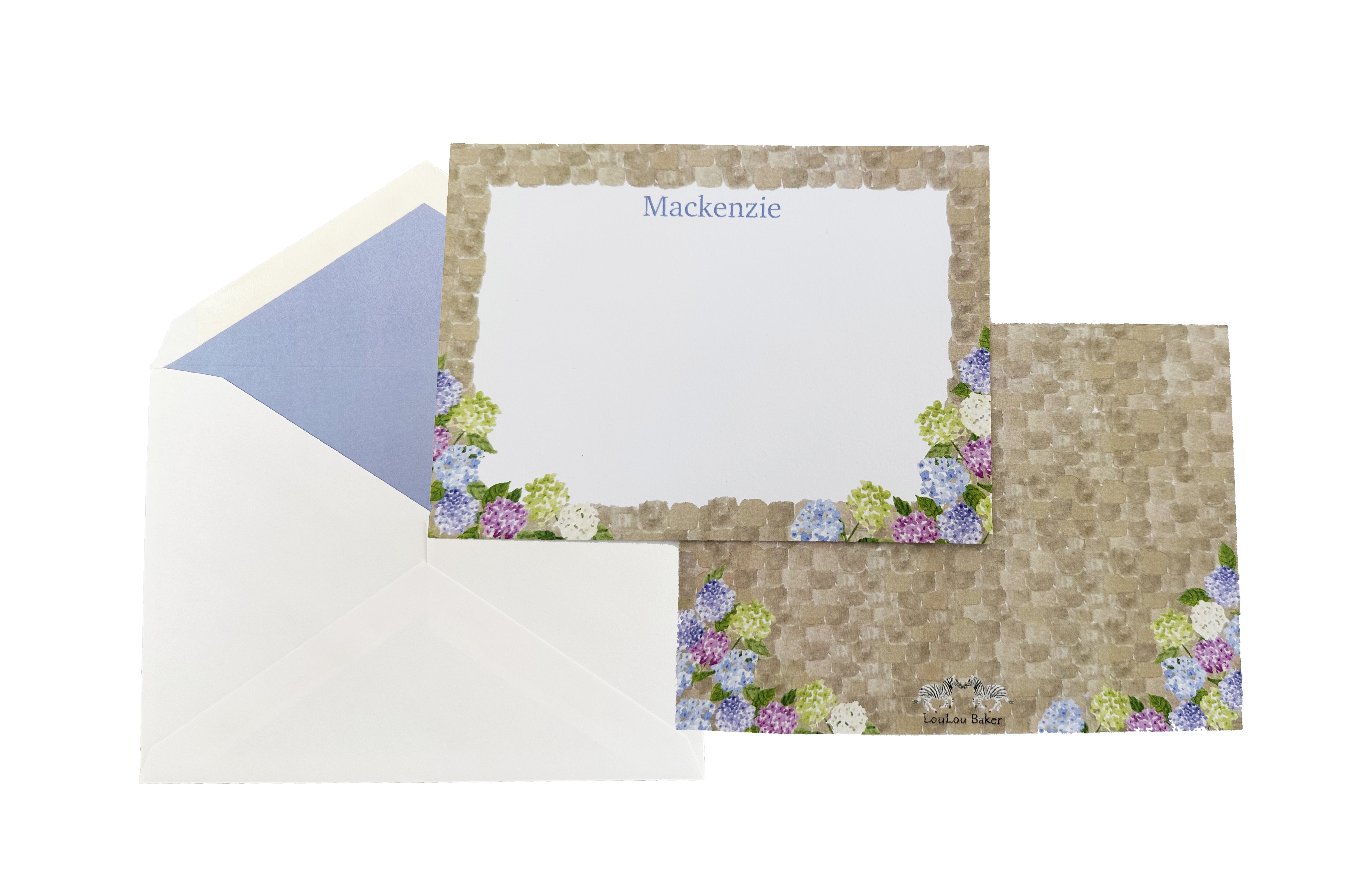 Hydrangea Stationery Set
Blooming hydrangeas and cottage shingles add a charming finish to your go-to stationery. This stunning set makes the perfect gift for summer hostesses, mothers-in-law or sisters. Not to mention, it is the perfect stationery for any lover of island summers! 
Set includes 25 notecards on double-stock paper and 25 lined envelopes.